I've been exploring the Sims 4 collections lately, to fulfill the 'Curator' aspiration. I think I'm on the final task of 'Complete a collection' but it is hard!! My Sim Adelyn has the Collector trait from choosing a Nature aspiration (The Curator). She's found fossils, crystals, metals, frogs, and My Sims trophies. The crystals and metals can be sent to the Geo Council to be converted to Elements, which can be collected as well. There are only 15 elements, but it still seems hard to collect all of those 🙁 Here is my current Element collection: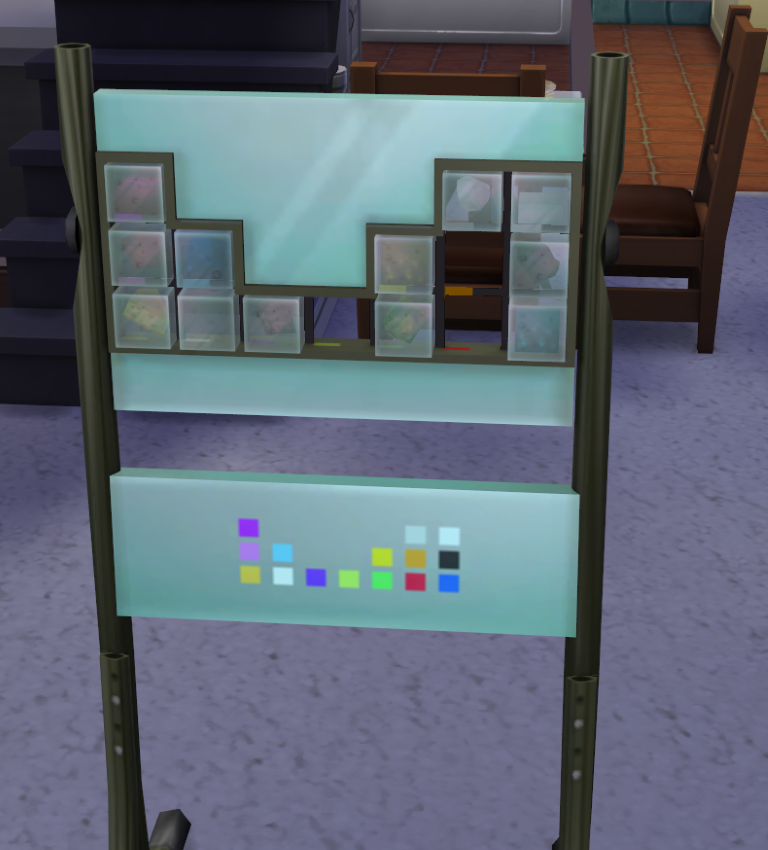 Frog Breeding!
The Frogs are unique in that you can breed them to make ones you don't have yet. I found more information on which ones to breed to get desired traits here: http://www.carls-sims-4-guide.com/forum/index.php?topic=21203.0 . Each 'column' in my screenshot below is an 'attribute' that a frog can have: None, Striped, Dotted, Surf, and Whirl. Each 'row' in the screenshot represents an 'Element' the frog can have: Leaf, Dirt, Eggplant, Heart, and Sunflower. Some of them have self-explanatory names, like Spotted Leaf Frog. But others have unique names, like Tiger Frog (striped Sunflower) or Bullseye (Heart Whirl). I was missing the DirtWhirl frog, so I bred the Dirt Frog and the HypnoFrog (Leaf  Whirl), and it generated the DirtWhirl on the first try! There are 4 combinations of elements/traits that it could generate, so you may need to keep trying to get what you want. The forum article explains it better.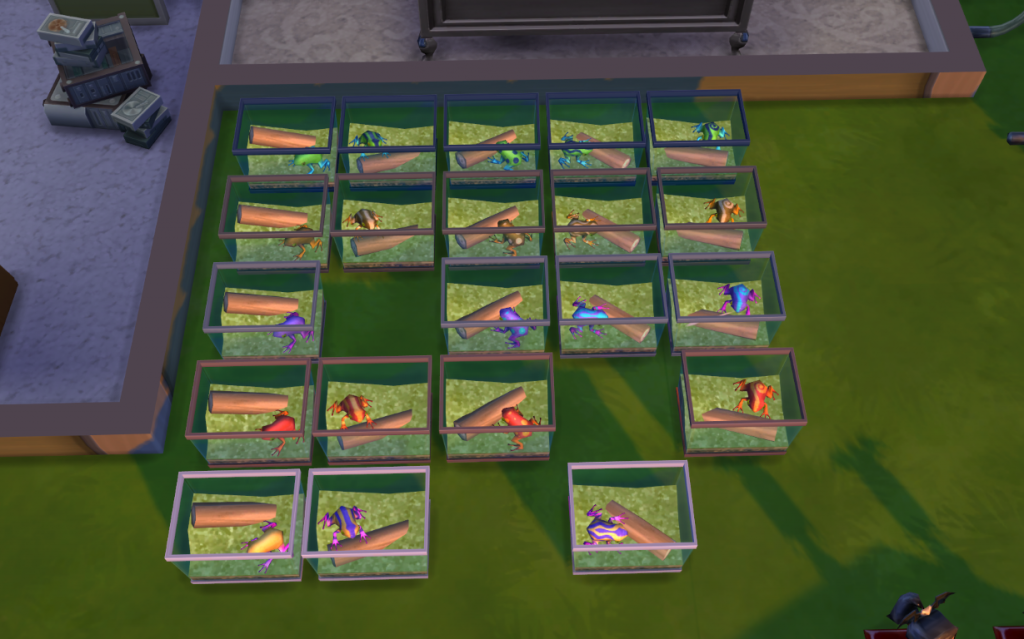 EDIT: This is by far the easiest one to complete, because you don't have to travel to different lots to find new frogs. You can only breed once every few hours though. I got them all now!!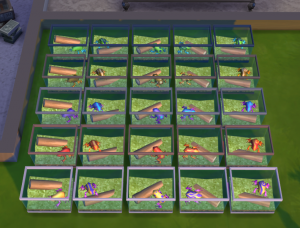 My Sims Trophies
I think I'm only missing one MySims trophies. They are annoying because you find the time capsules they come in so frequently!! I wish there were less of those and more crystals and fossils!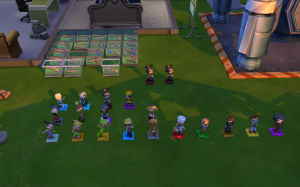 Have you been able to complete the collections yet?